Freshfruit Launch
Yup! We're Moving...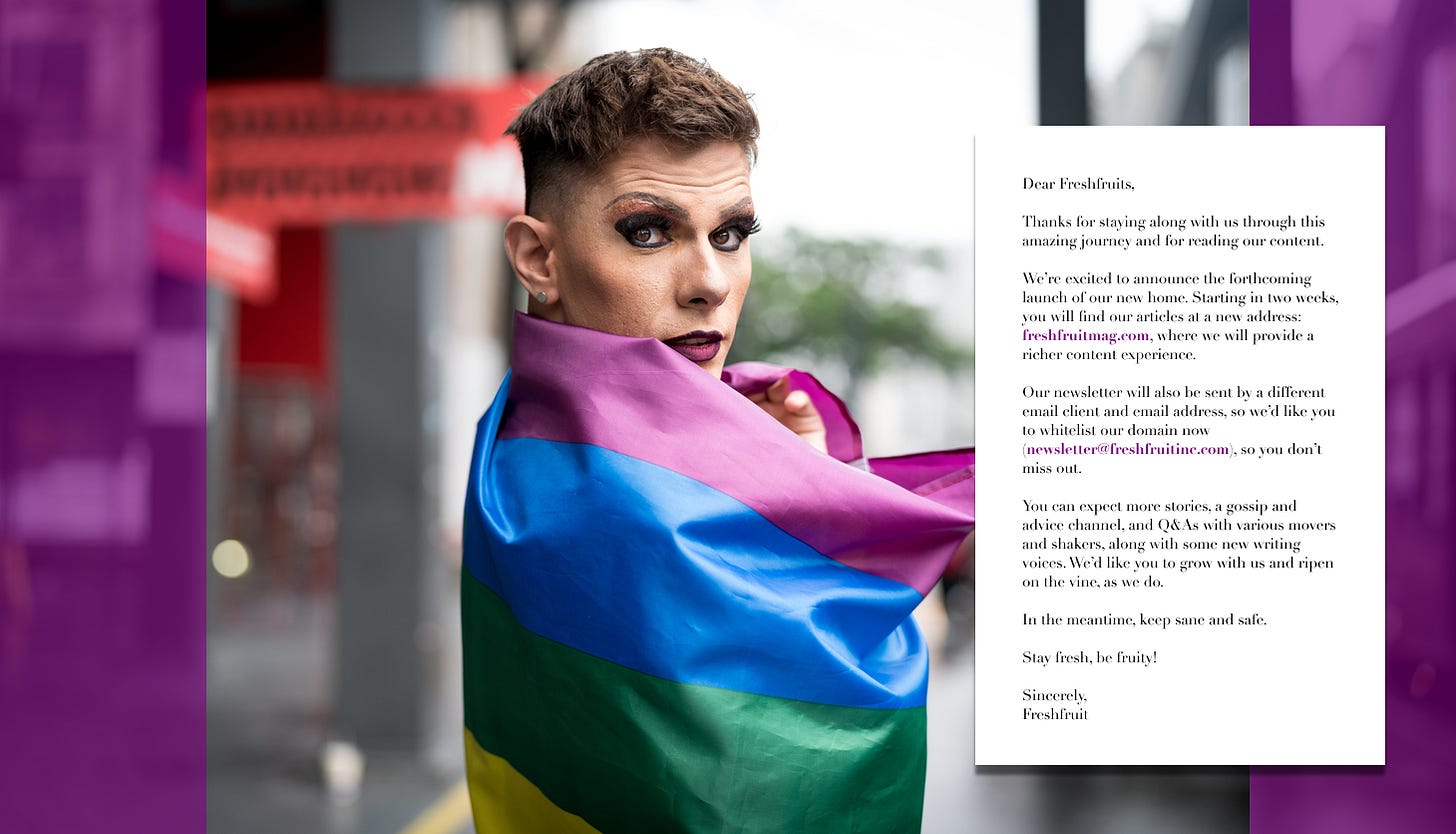 Dear Freshfruits,

Thanks for staying along with us through this amazing journey and for reading our content.

We're excited to announce the forthcoming launch of our new home. Starting in two weeks, you will find our articles at a new address: freshfruitmag.com, where we will provide a richer content experience.

Our newsletter will also be sent by a different email client and email address, so we'd like you to whitelist our domain now (newsletter@freshfruitinc.com), so you don't miss out. You can expect more stories, gossip and advice channels, and Q&As with various movers and shakers, along with some new writing voices. We'd like you to grow and ripen on the vine, as we do.

In the meantime, keep sane and safe.
Stay fresh, be fruity!

Sincerely,
Freshfruit